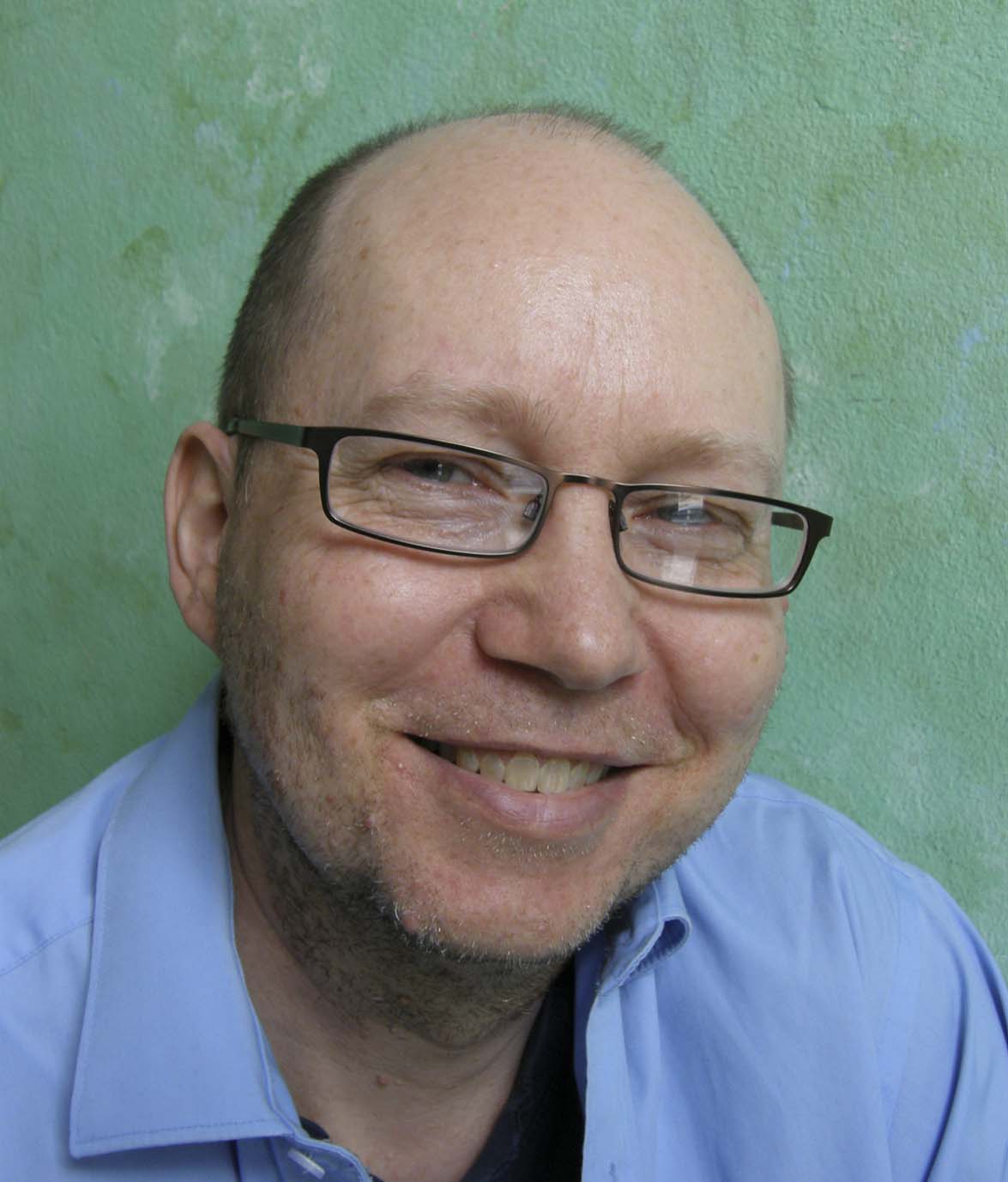 Visto: 347
Born 1956 in Stockholm, Sweden. Live and work in Sodertalje, Sweden.
Paints mostly birds and nature. In oil, watercolor and pencil.
Select and separate shows: more than 60 in Sweden and USA.
Member of Nordic Wildlife Art.
https://www.ingemarnystrom.nu/meny2.html
http://www.ingemarnystrom.nu/
https://www.facebook.com/ingemarnystrom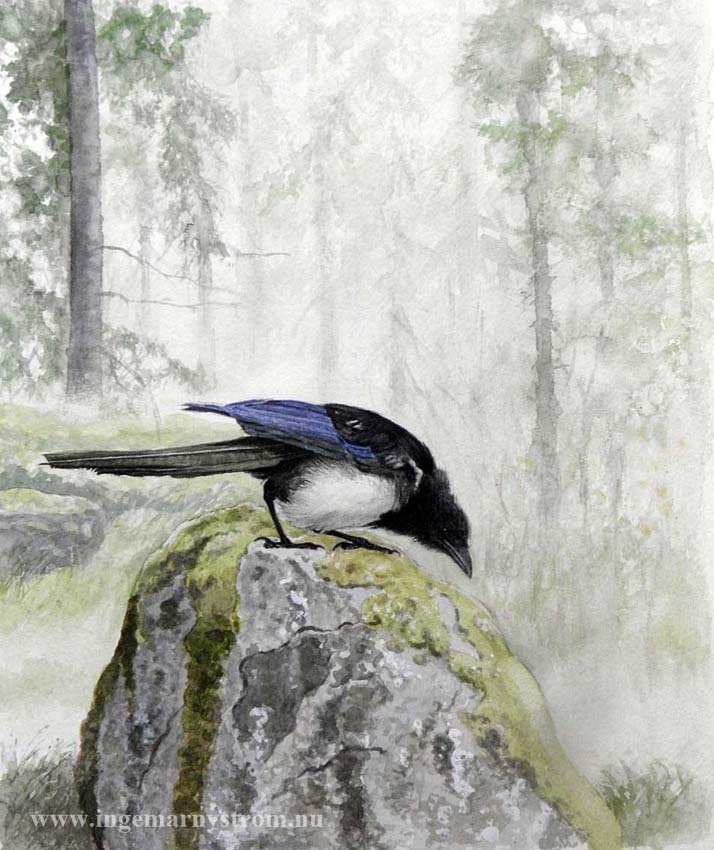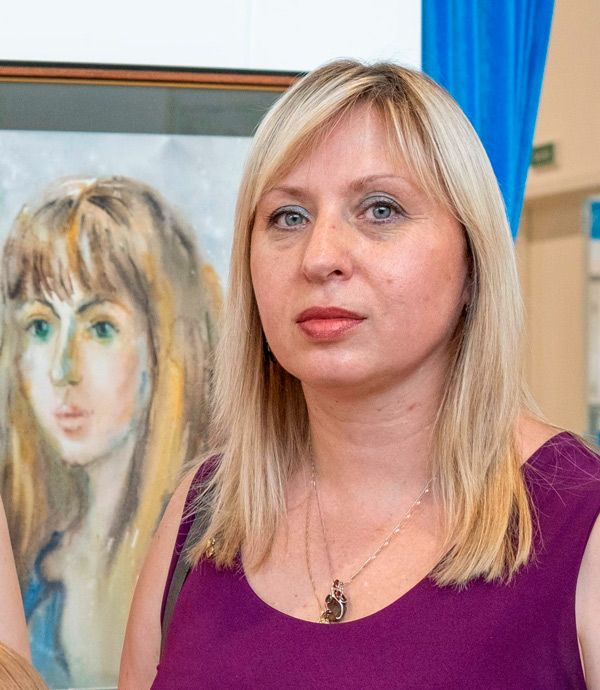 Visto: 378
Заслуженный работник культуры Московской области, доктор педагогических наук, профессор департамента изобразительного, декоративного искусств и дизайна института культуры и искусств Московского городского педагогического университета, руководитель секции акварельного искусства Евразийского Художественного Союза, директор департамента графики в Российском Институте Международной Академии Квантового Искусства, председатель секции графики Московской областной общественной организации «Союз художников», член-корреспондент Международной академии наук педагогического образования.

Биография

В 2019 г. присвоено звание академик Международной Академии Квантового Искусства
В 2019 г. -- руководитель секции акварельного искусства Евразийского Художественного Союза
В 2016 г. присвоено почетное звание Заслуженный работник культуры Московской области.
В 2015 защитила докторскую диссертацию по теме: «Эстетика акварельной живописи в подготовке будущих педагогов-художников».
С 2012 г. – член-корреспондент Международной академии наук педагогического образования (МАНПО).
Опубликованы монографии и научные статьи по искусству (более 70 работ).
В 2011 г. – присвоено ученое звание доцента по кафедре живописи и композиции.
Участник международных и отечественных художественных выставок, в том числе 27 персональных выставок в России и за рубежом (Мадрид, Париж, Рига, Щецин, Бухарест, Кальтаджироне).
Неоднократный лауреат и призер Russian Art Week 2009 – 2020 в России, Литве, Словакии, Чехии, Болгарии, Испании, Италии, Польше, Румынии, Латвии.
2010 – 2020 гг. Награждена дипломами, благодарностями посольств России в Литве, Румынии, Польше, Испании за популяризацию российского искусства и укрепление культурных связей между странами.
В 2009 г. Дипломом 285 лет Российской Академии Художеств. За большой личный вклад в развитие искусства. Первый Международный салон искусств «Путь единства». Москва Центральный Дом Художника.
С 2008 г. председатель секции графики МОООСХ.
В 2007 г. Награждена Медалью за вклад в отечественную культуру. Творческий Союз художников России, Международная федерация художников.
В 2006 г. Награждена благодарностью губернатора Московской области.
В 2006 году защитила кандидатскую диссертацию по теме: «Развитие художественно – творческих способностей студентов художественных факультетов педагогических вузов в процессе занятий акварельной живописью на пленэре».
В 2004 г. Награждена почетной грамотой Министерства культуры Московской области за плодотворную творческую деятельность, большой личный вклад в развитие культуры и искусства Московской области.
В 1990 г. стала членом Московской областной общественной организации «Союз Художников» (МОООСХ), членом Творческого Союза Художников России и Международной Федерации Художников.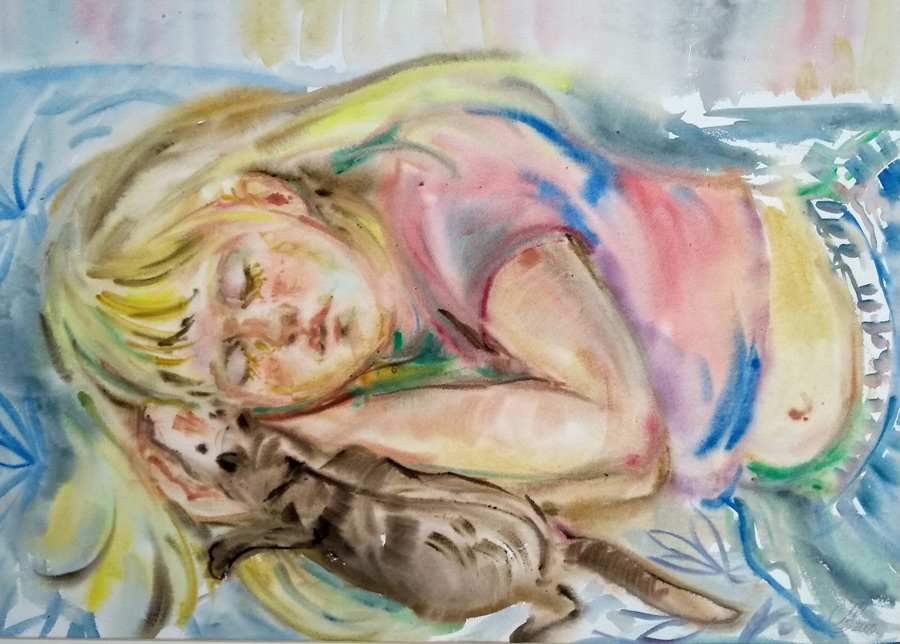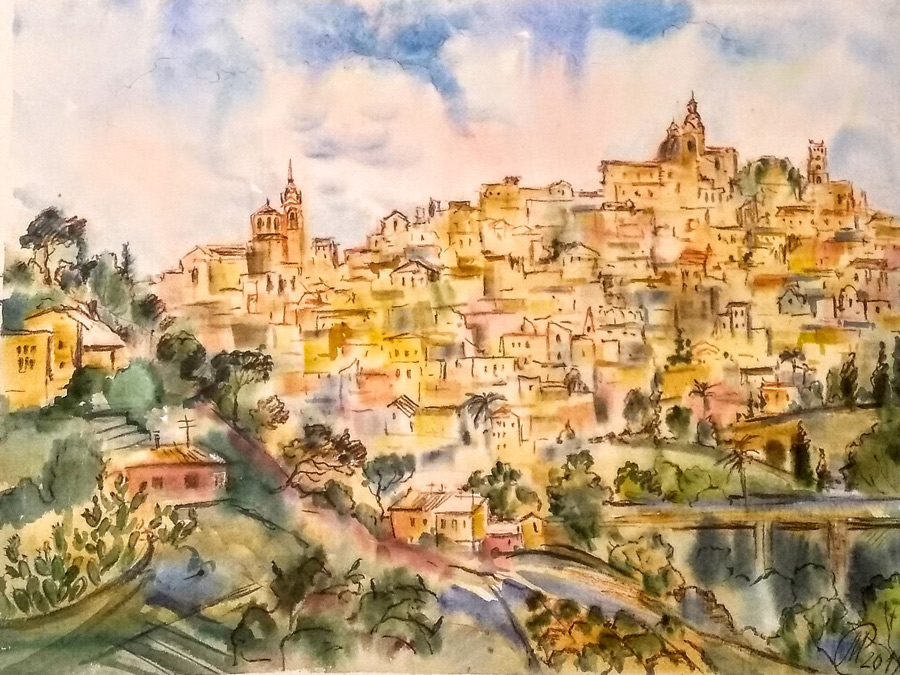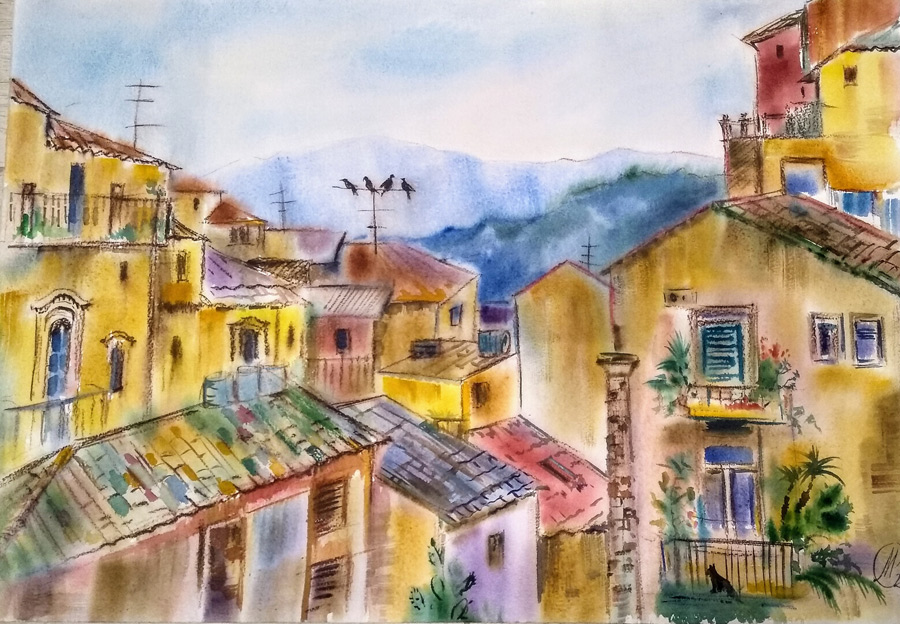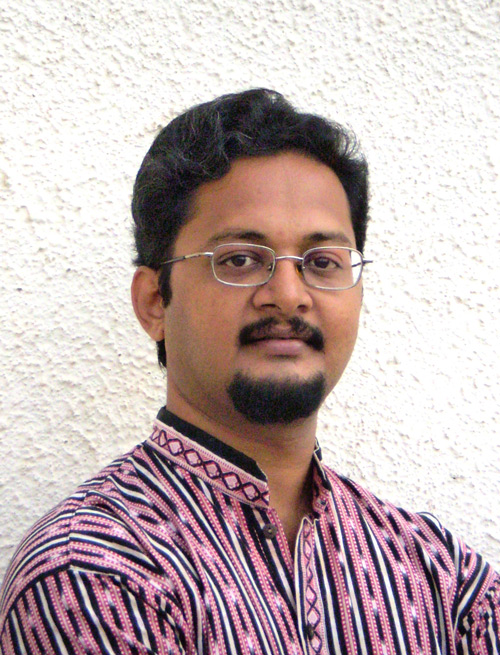 Visto: 472
Bio – Data
Rahul Deshpande
Website : www.rahuldeshpandefineart.com
Links : https://www.facebook.com/rahuldeshpande.in
In 1991, completed BFA (Applied Arts) from Sir J. J. Institute of Applied Arts,
Mumbai with Illustration as specialization. Worked as a Visualizer, Assistant Art
Director at Impressions Advertising Pvt. Ltd.
Worked as a Comic Book Illustrator for Delhi based publisher under the guidance of Master Artist Pratap Mulick. Since then working as a illustrator, designer for various publications and advertising agencies. Also received guidance from eminent Illustrator-Designer-Painter Ravi Paranjape.
Worked on Mural designs and painting for many architects and interior designers.
Also participated in many group shows and exhibitions successfully.
Solo show at Jehangir Art Gallery, Nehru Centre, Renaissance Art Gallery,
Bliss Art Gallery
Group shows at Bermingham, England and Sydney.
Awarded by "Pandit Satwalekar Pratisthan, Pune" for the year 2010.
Achivement : Two works (Watercolours) are selected for Book Best of WorldWide WaterMedia Artist by Kennedy Publishing, US - A leading publisher in Art & Culture Books. This Volume will showcase 100 Top Watercolourist from the World. Innovative, Style & Uniqueness in handling the medium are the main consideration for the selection.
Working as a Visiting faculty for Symbiosis Institute of Design since last 5 years for subjects like Sketching & Drawing, Structure Drawing, Visualizing Technique, Design & Composition specially for Animation and Graphic design department.
Worked as freelancer Graphic Designer & Illustrator for Ad Agencies and Publishers.
Completed M. A. Indology at Tilak Maharashtra Vidyapith with A+ grade, 2019.
More than 15 books conceptualized, written, designed and edited for leading
Fine Art Book Publishers in India covering legendary artists, senior contemporary artists, illustrators and designers.
Books published as a
Author :
Acrylic Explorations
Think 3D - Introduction to Structure Drawing
Think 3D Part II - Advanced Structure Drawing
Sketching and Drawing - A Personal View - Rahul Deshpande
Co-author :
Pencil Techniques – Graphite
Pencil Techniques - Part 2
Methods and Techniques – Pastel
Methods and Techniques - Colour Pencil
All books are received very well and the first book
'Methods and Techniques - Colour Pencil' is running 25th edition.
Also worked as an Editor for Fine Art books.
Designed and illustrated books for some well-known publishers.
Designed three Postal Courses on Drawing and Painting, Landscape and Portraits.
Conducted workshops and given demonstrations for Kalakalp Art by Post Institute
as well as other private institutions.
Member of Representational Artist of Pune.
All though many of the works are in Acrylics and Water Colour,
I also work in other mediums like Oil, Charcoal, Pastel and Colour Pencil,
Pen & Ink with equal command.
Teaching Experience
Teaching Structural and Analytical Drawing for all disciplines of design institutes.
Sketching and Figure Drawing for Animation Students.
Visualizing Techniques and Advance Illustration Techniques for
Graphic Design and Animation
Colour Theory, Design Fundamentals for Graphic Design and Animation
Academic Interest :
Interested in developing different drawing methods to upgrade students understanding and performance in given time frame.
Innovative ideas for assignments to improve students thought process and visualizing
Demonstrations for students to know the techniques with proper understanding
Interested in research on Indology based subjects and their application for communication design
Works in Collection: • IBM, Pune • Great Eastern Shipping Corporation, Mumbai
• Maritime Heritage Foundation, Mumbai • Hotel Rajvilas, Pune • Spicer Memorial Church, Pune • Raviraj Group, Pune • Kunal Group, Pune • Siddhivinayak Group, Pune • And many private collectors including film actor Kabir Bedi and noted playback singer Suresh Wadkar